The Continents of Irith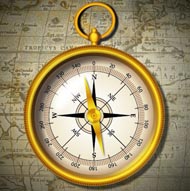 Irith is a world rich in culture and history. Covered by vast, deep oceans, Irith boasts six continents: Clorne, Northern Houress, Southern Houress, Drakiria, The Top of the World (northern arctic circle), and Irith's Heel (southern arctic circle).
Resources and populations vary on each continent, yet constants are magic, religion, monsters, and a great many other things. Click on the heraldic shields to the right to view information about each country.